At Playtime Dental, our focus is on delivering quality children's dental care in a fun, kid friendly environment.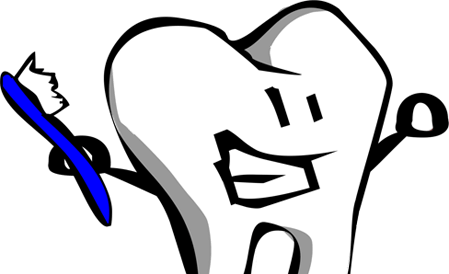 Why Choose Playtime Dental?
Dr. Jackson and the Playtime Dental Team are devoted to making dentistry as relaxed and fun for your child as possible, providing excellence in dental care without stress, anxiety, or timidity on the part of the kids we see.
Having a general dentist as your child's dental care provider offers several benefits – Dr. Jackson gets to know your child's teeth and mouth and can track their progress as they grow. Playtime Dental can be your child's dental home from their first tooth all the way through their teen years, providing everything from sports mouth guards to braces and more.
Our goal is to keep your child smiling all the way through early adulthood, providing education that will keep his or her teeth and mouth healthy and the smile shining bright!
Meet Doctor Jackson
Dr. Jackson Cockley is a Mansfield area native; born to Anne Turley and Stephen Cockley, long-time residents of the city, he graduated from Lexington High School in 1997. After two and a half years of undergraduate training, Dr. Jackson was accepted into dental school early; he graduated from The Ohio State University College of Dentistry in 2004, and completed a two-year residency in Advanced General/Hospital Dentistry at The Ohio State University Medical Center in 2006.
Dr. Jackson is an affiliate of the American Academy of Pediatric Dentists, and a member the Academy of General Dentistry, the Ohio Dental Association, the American Dental Association and Delta Sigma Delta International Dental Fraternity. Dr. Jackson is also on staff at Nationwide Columbus Children's Hospital. He is proud to offer a kid friendly, interactive dental experience to his young patients, and enjoys being back in his hometown as part of the professional community.
Dr. Jackson's hobbies include personal fitness, computers, music production and audio engineering, car audio and electronics, attending Ohio State football games and events, and enjoying the outdoors.
Tour Our Office
Our office was designed with kids in mind – from the waiting area to the examination and treatment rooms, we're focused on keeping your child in a fun, relaxed state of mind.
The Lobby
Our reception area is decorated with art from local elementary students, and has tons of toys. Our treatment and exam rooms have TVs ready for your child's enjoyment, and we even offer sunglasses if the exam light bothers the eyes.
We welcome visitors; just call ahead to schedule a tour. Bring your kids in to see Magic Z Dragon, Dr. Jackson, and the team – we can't wait to meet you!