At Playtime Dental, we offer a full range of services to provide for your child's dental care.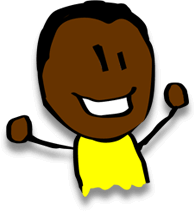 Making and keeping dental appointments for your child is crucial for maintaining good oral health and setting them on a path to dental health. With your help and ours, your child's smile can develop into a bright, happy one that will last their entire lifetime.
Mouthguards / Nightguards
Mouthguards for sports activities should be custom fitted to your child's mouth for maximum safety and protection. Likewise, children who grind their teeth at night can benefit from a custom nightguard that protects their teeth from wear and their jaw from the strain caused by repeated motion and clenching.
Join the "No Cavity Club!"
Magic Z Dragon wants you to be part of his club! Defeat the cavity bugs and tickle your teeth healthy.